"DISCOVER OUR WIDE RANGE
OF FLAVOURS"
No matter the occasion or flavour,
Schogetten will fulfil your every wish

Whether it be nutty or fruity, crunchy or creamy, white, dark or milk chocolate, our popular classics cater to every taste!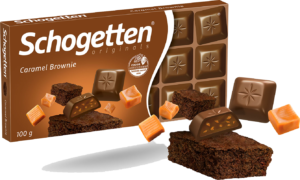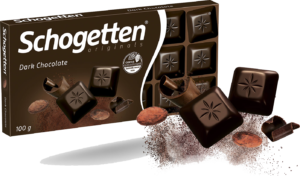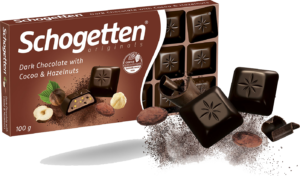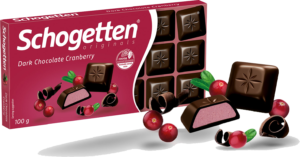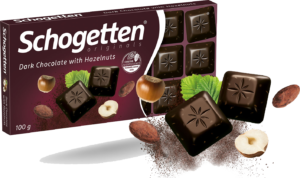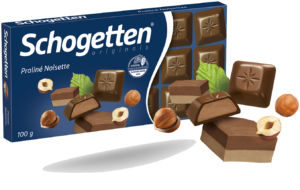 Special pieces of chocolate for special moments of pleasure! Schogetten Selection Gold – the collection from Schogetten is an exclusive selection of something quite special! Containing the finest ingredients, the five new varieties create an extraordinary taste experience and provide twice the pleasure thanks to the ingredients in the filling and in the chocolate shell!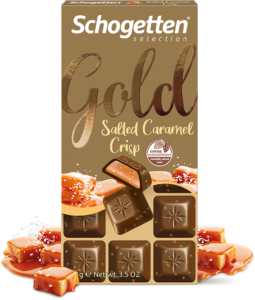 Our Schogetten Specials in Nougat Caramel Hazelnut, Salted Pretzel Peanut Butter and Choco Cookies Vanilla flavours – extra large pieces, bursting with filling, individually flow-packed and mega yummy. Apart from offering a totally unique taste sensation, we're also doing our bit to protect the climate and environment, because our Schogetten Specials are produced in a climate-neutral manner*.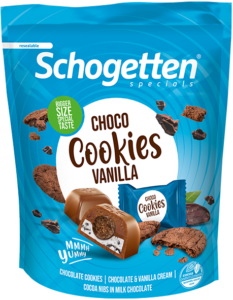 Enjoy the ice cream classics now as Schogetten with our Limited Edition Freeze Me. A tempting combination of an ice-cold Freeze Me filling covered in crunchy chocolate. Put it in the freezer for two hours and then enjoy it ice cold!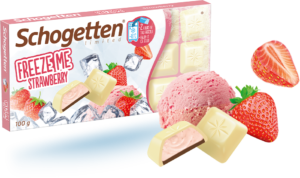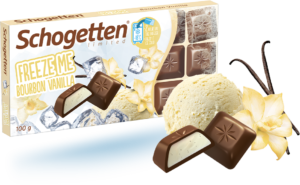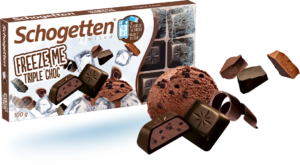 Piece by piece a creamy salted peanut filling with roasted peanut pieces covered in milk chocolate.